Children in Care Council
Are you a care experienced young person and are you passionate about making a difference for others who are in care or have moved on from care?
 
At the Children in Care Council and Care Leavers Forum, we provide a safe space for young people to meet, socialise and give their views on their experience with social services.
We discuss opinions on social workers, residential homes and how the council helps with things like finances and education. We ensure that your voices get heard and that the decision-makers in the council hear what you have to say.
This short video talks about some of our regular members' experiences:
When do we meet?  
Younger CICC Group for 9-13 years - we meet every month on a Friday afternoon from 4.15-6.30pm.
Older CICC for 13-18 years (up to 25 years with SEND) - we meet every month on a Saturday afternoon from 2-5pm.
Care Leavers Forum for 18-25 years - we meet virtually every two weeks and occasional in-person social events (careleaversforum@brighton-hove.gov.uk). 
 
Benefits of joining...  
you will have the opportunity to have your voices heard and dependent on your age, can get involved with our accredited training courses, including AQAs in recruitment skills and communication (which will look really good on your CV!)

you can also take part in presentations and deliver training to other groups and professionals locally and nationally.
How to get involved
If you think you'd like to get involved in any of our groups, we would love to hear from you!
you can call on 07880 043396 for an informal chat.
If you have any questions or concerns about the Brighton Children in Care Council or the Care Leavers Forum, please get in touch by contacting youth@brighton-hove.gov.uk or careleaversforum@brighton-hove.gov.uk.  
Useful links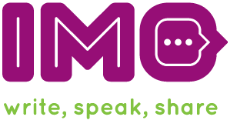 IMO is a voice for young people in care and for care leavers. It is somewhere you can share stories, experiences and achievements, get and give advice, and find loads of great free stuff! Call 0207 340 7668, or email hello@imohub.org.uk.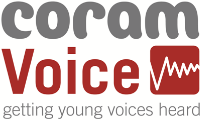 Coram Voice enables and equips young people to hold to account the services that are responsible for their care. Call for free on 0808 800 5792, email help@coramvoice.org.uk, or online.